You saw her on our Pinups Page, now watch her in action as our Camp Counsellor has a bit of fun with the accountants at Camp Twin Peaks.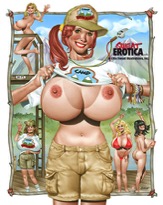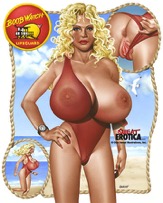 Another Pinup! Our Boob Watch Lifeguard saves the day with some floaties of her own.
Jerkin' Around is a light-hearted comic concept created by a client, based on his custom pinup art .